ACA Technical Blog – We are in Labelexpo Europe 2019, learn how to manage your roll quality
Bad roll quality is one of the major cause for poor operational efficiency in printing or converting. Roll quality defects are very costly and leads to unnecessary downtime . We have developed ACA RoQ  Roll quality analyzer and RollScore platform to manage your incoming roll quality and improve your efficiency.
To learn more, visit us at Labelexpo Europe 2019, ACA Systems 3A64.
Roll quality and converting efficiency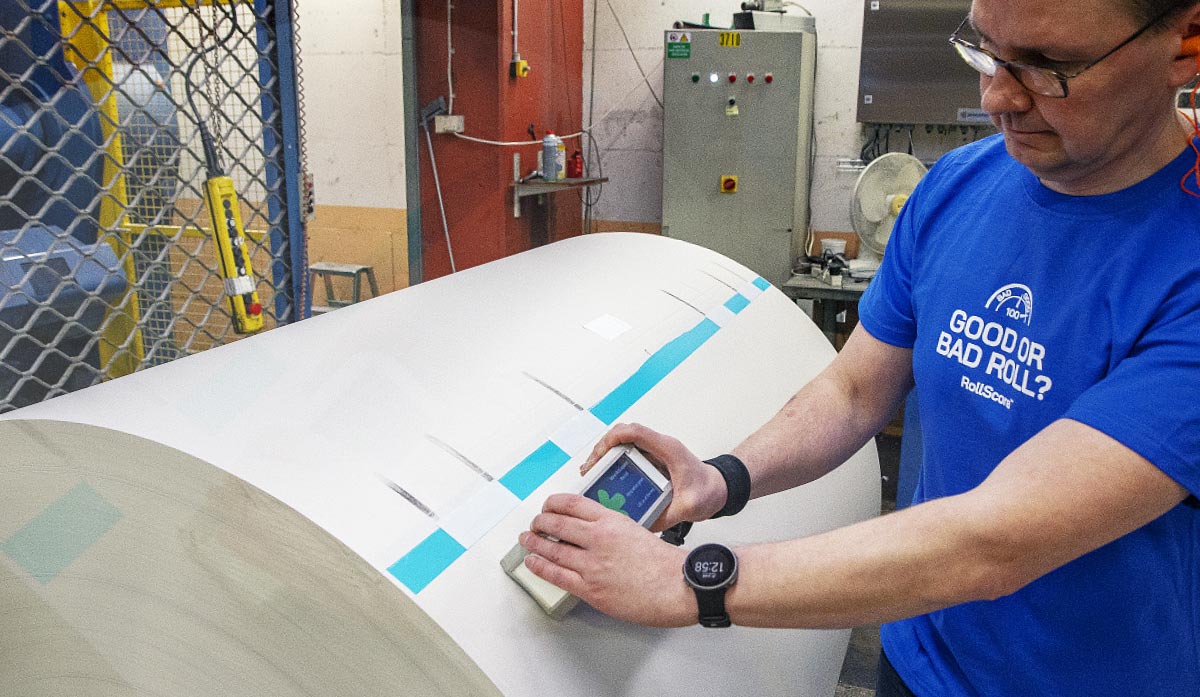 The end-product of a roll manufacturing process is the customer roll. Even if the roll is cut, sheeted, rewound or alternatively finished, it must form a good roll prior further converting. Unfortunately, every printer or converter is familiar with the challenge related to non-uniformity of incoming rolls. Regardless of the roll type (paper, board, PE, PP, PET, Nonwoven, Aluminium…) or converting processes the poor quality of supplied rolls is causing roughly 30…50 % of the downtime in converting operations. Furthermore, the bad roll can cause a claim towards roll supplier, or it may cause troubles in the end use.
The question remains: How to identify good and bad rolls? We at ACA Systems have been working diligently around this question and have some good news for you!
Good or bad roll based on sophisticated roll hardness profile data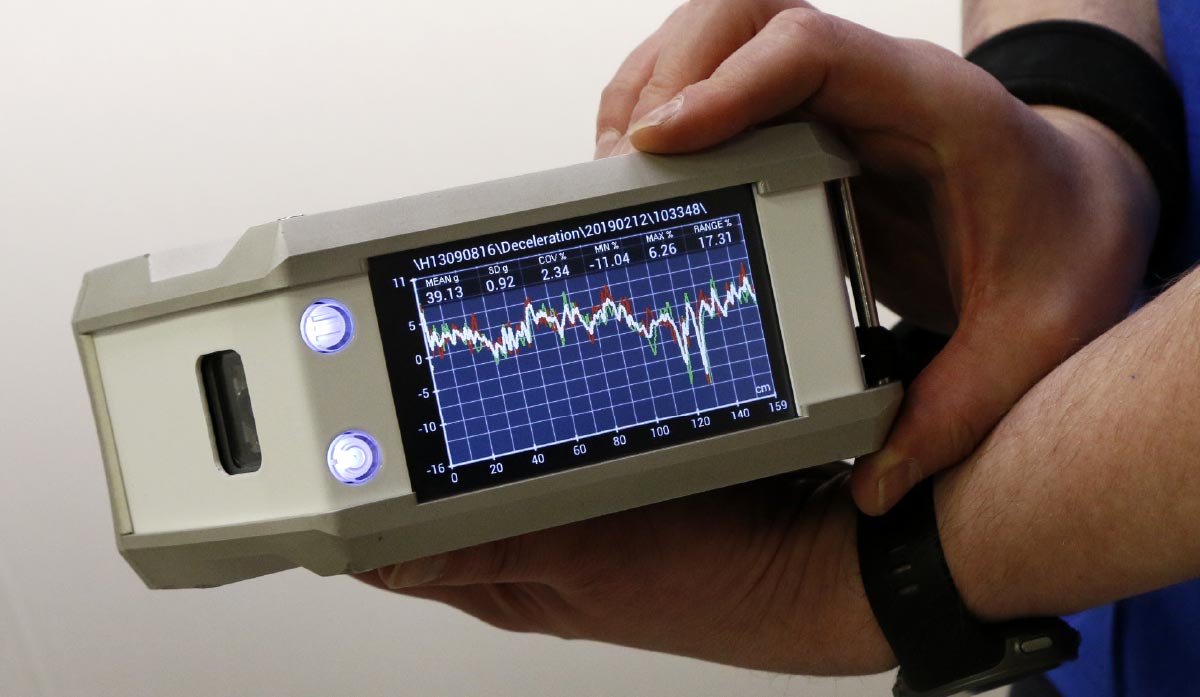 Roll hardness is probably the most important factor in determining the difference between a good and bad roll. Rolls cannot be too soft or too hard, however the great majority of roll problems are related to uneven hardness profile of the roll in CD direction. ACA RoQ Roll quality analyzer is the latest innovation in profile determination of a roll. Reproducible high-resolution profiles are automatically generated by a simple measurement procedure. ACA RoQ is a handheld device with unique features such as embedded touch screen, Wi-Fi and built-in barcode reader. Its unique technology provides very accurate measurement including flexible data transfer and storage. The new Rollscore plalform helps you to rank roll profiles fast and easy.
Score your rolls!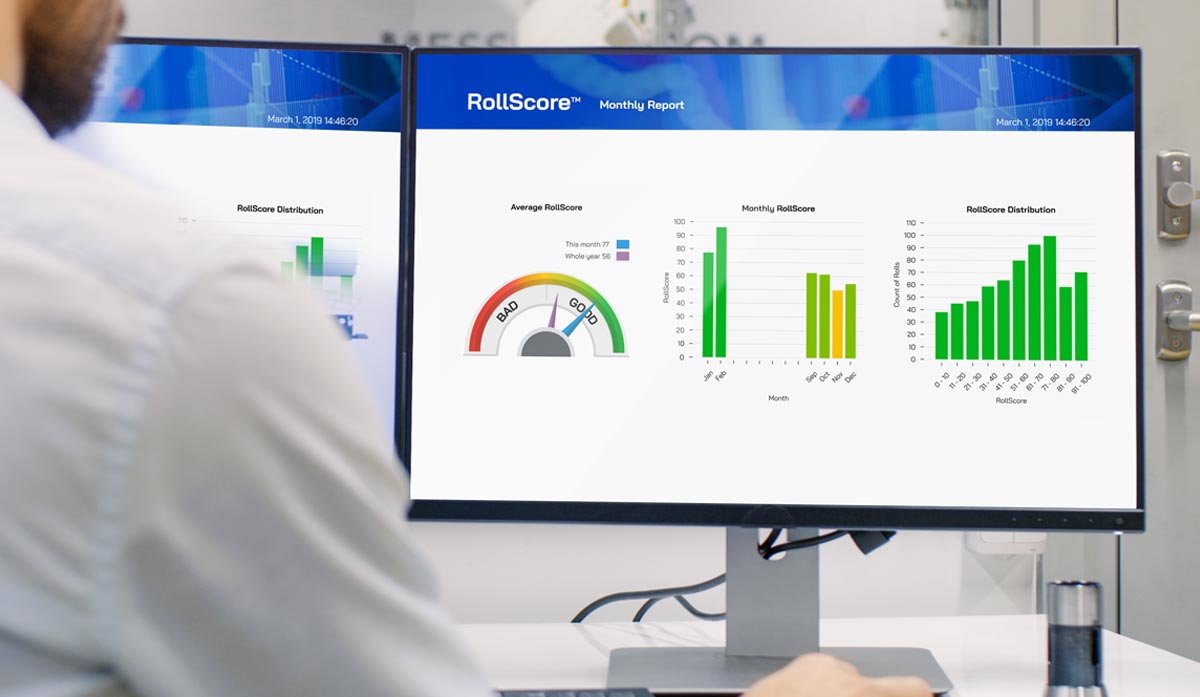 RollScore is based on roll hardness profile measured by ACA RoQ roll quality analyzer. The profile analysis by Integrated software is weighted based on operators' digital diary on web breaks and runnability problems. As a result the RollScore is linked directly to the runnability issues of individual machines, it is not a generic number. You also get overall score from all of your machines. With this information you can improve your converting efficiency and make more profits.
See you at Labelexpo Europe 2019
Labelexpo Europe is the world's largest event for the label and package printing industry. It is place to be and therefore we are there as well. Visit us at ACA Systems Oy, 3A64 and test ACA RoQ Roll Quality Analyzer.