New TAPPI Standard T582 – High Shear Capillary Viscosity of Coating Color on Paper and Paperboard – Now available!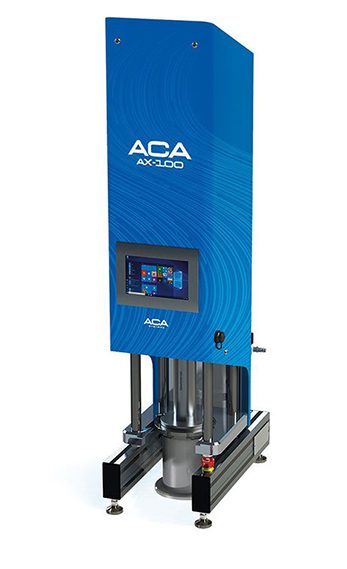 Understanding coating color rheology is a key for the coating color quality control, development and coater runnability optimization. Rheology characteristics are especially significant in high-speed industrial coating applications such as blade-, film- and curtain coating. Complex deformations of coating colors can be generated in paper coating application under very high shear rates. The deformation needs to be controlled in order to secure stable runnability and good end product quality. The newly published TAPPI standard is a method to measure the viscosity of the coating color at process relevant shear rate (exactly at 500 000 1/s). ACA AX-100 high pressure capillary rheometer is the used instrumentation to fulfill the standard requirements.
The approval of the standard was a result of the great contribution from SSIG (Standard-Specific Interest Group) members during the draft reviews and balloting. The new standard benefits the whole coating industry world-wide and is aiming to help companies in developing new sustainable solutions for example in food packaging.
Please get your own copy of the official TAPPI standard T582 from here
More information about the rheometer from here
Customer experiences using ACA AX-100 rheometer from here